CNC App & Retrofits
Overview
Controls
Accessories
Software
Retrofits
Gallery
Powerful 3D Printer Control Software
Easily build three-dimensional objects with our advanced control of 3D printing technologies like FDM and liquid deposition. Advanced timing algorithms to control the flow, height and speed of the dispensed material allow you to make intricate, accurate parts.
3D Printer Stepper / Servo Controllers, Motors, Cables and Software
We have many options for adding state of the art CNC controls, motors and cables to your 3D Printer.  Whether you are doing light industrial or heavy production our complete line of state of the art microstepper and closed-loop servo controls motors will drive your machine with precision, power and ease.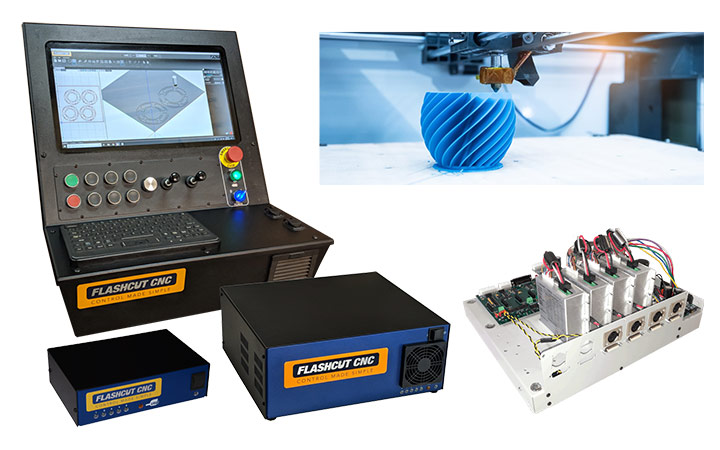 Part Number
Part Name
Description
Image