Easily Upgrade Your Torchmate® Table, Torchmate AVHC and Torchmate CAD with FlashCut Solutions
Add the latest FlashCut technology to your existing TORCHMATE® table in a Flash!
Upgrade your table to be faster, stronger, higher resolution and more intuitive than ever. Our latest CAD/CAM/CNC software, electronics and integrated Stingray® Torch Height Control are compatible with all TORCHMATE® tables and in most cases it is a simple upgrade that will get you up and running quickly and easily.  Our world-renowned phone and technical support is also included.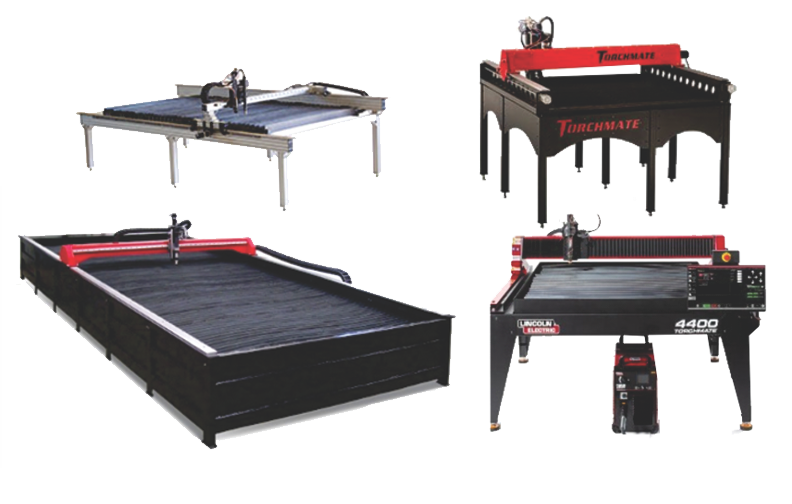 We can upgrade tables ranging from 25 years old to brand new.  This includes the Torchmate 1, 2 and 3, Torchmate Growth Series, Torchmate 4400, Torchmate 4800 and the Torchmate X tables.
---
We know upgrading Torchmate Controls better than anybody
We are experts in upgrading any outdated Torchmate Control Box. It is an easy upgrade from any of these models: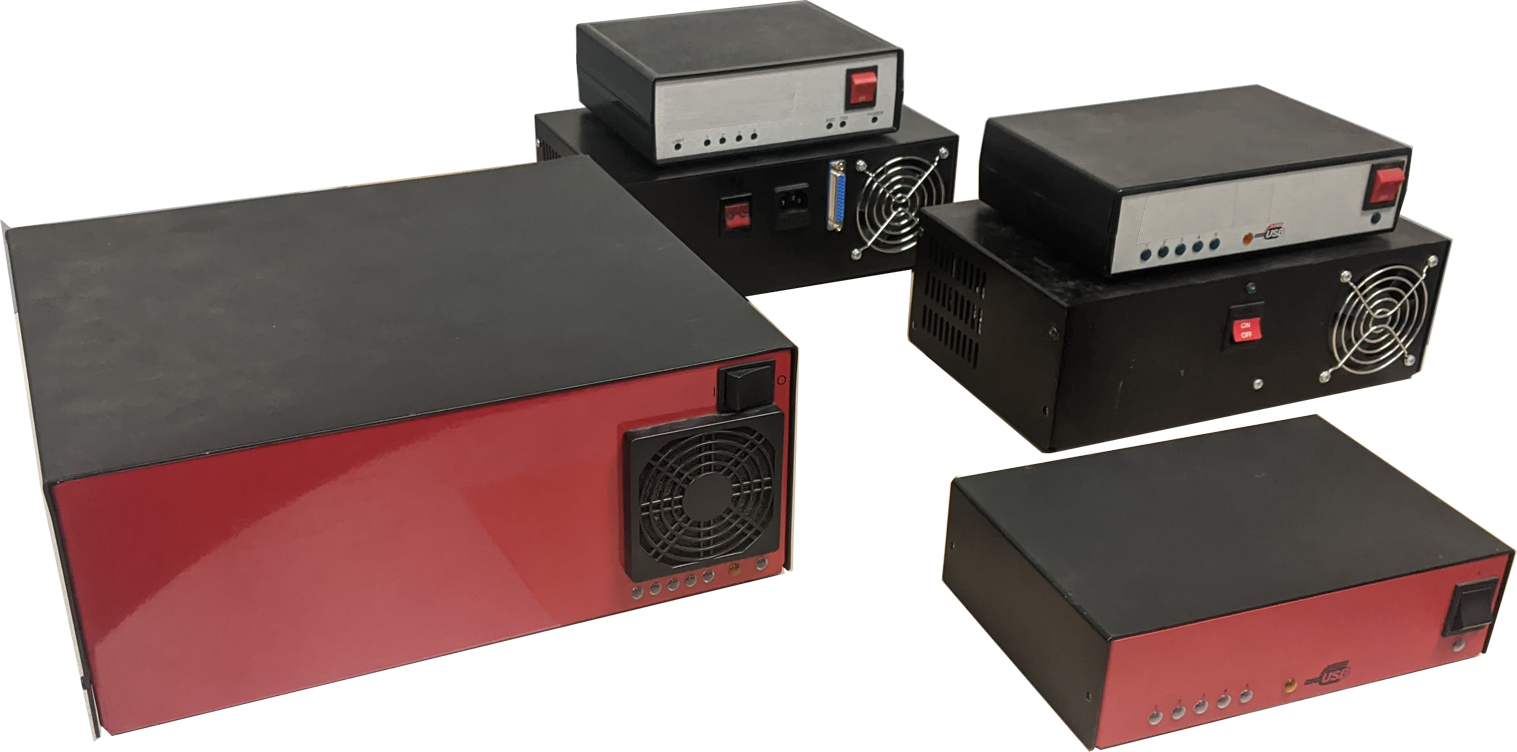 Depending on you controller's age and condition, we can either directly upgrade them as is, or we can replace them with new models of our Compact, Pro Microstepping or Servo controls and motors: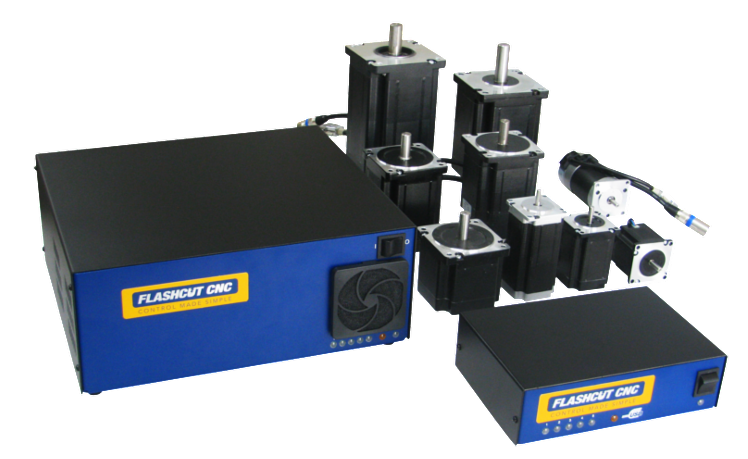 .
---
Your Solution for Upgrading Torchmate AVHC
If you are experiencing any Torchmate AVHC problems or are just looking for the latest and greatest in torch height control, we have a seamless solution to easily upgrade any of these components: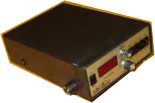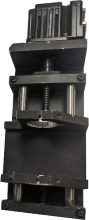 Our Stingray Torch Height Control system which includes software, cables and electronics is fully integrated with our CNC controller for seamless operation. We offer cut charts for all the major brands of torches including Hypertherm® and Thermal Dynamics® taking the guesswork out of cut parameters. We also offer double shielded cabling and an ohmic disconnect for high definition plasmas.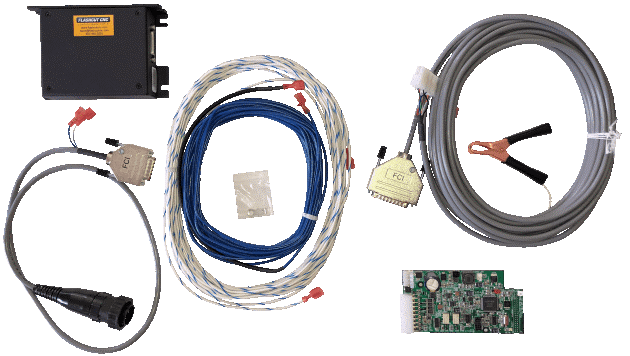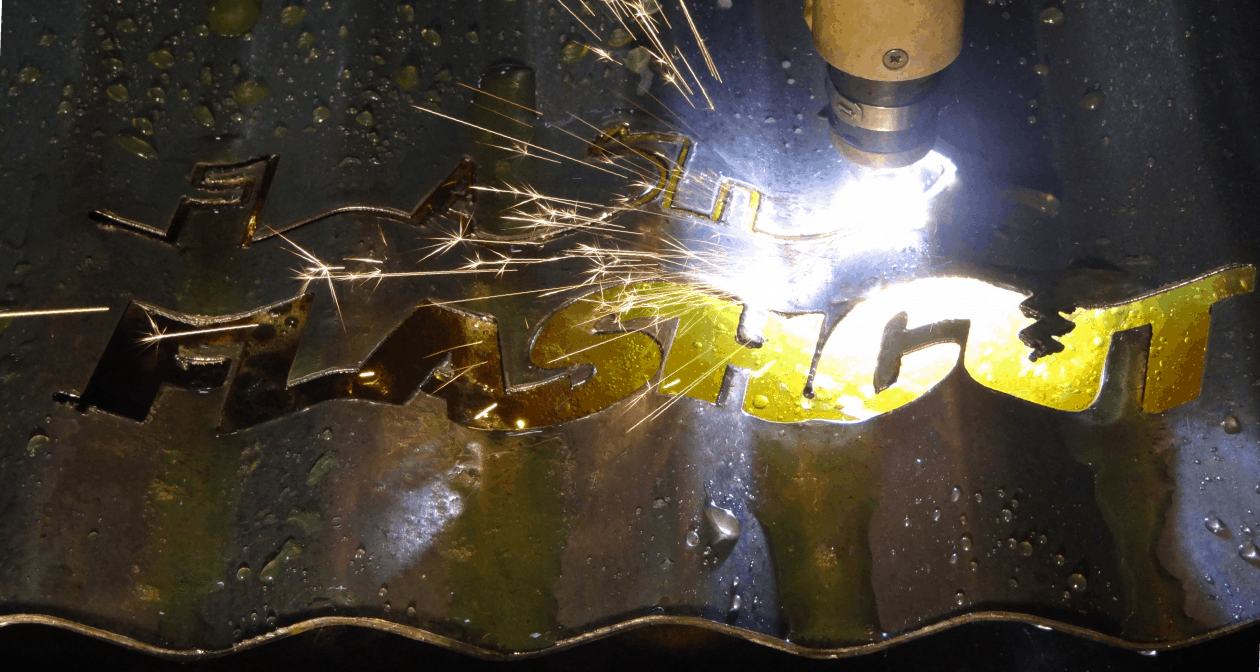 ---
Upgrade your Torchmate CAD CAM in a snap
Our fully integrated CAD/CAM/CNC software seamlessly goes from drawing to toolpath to nest to cutting in one integrated program. There is no need to convert to DXF or create g-code to import into the controller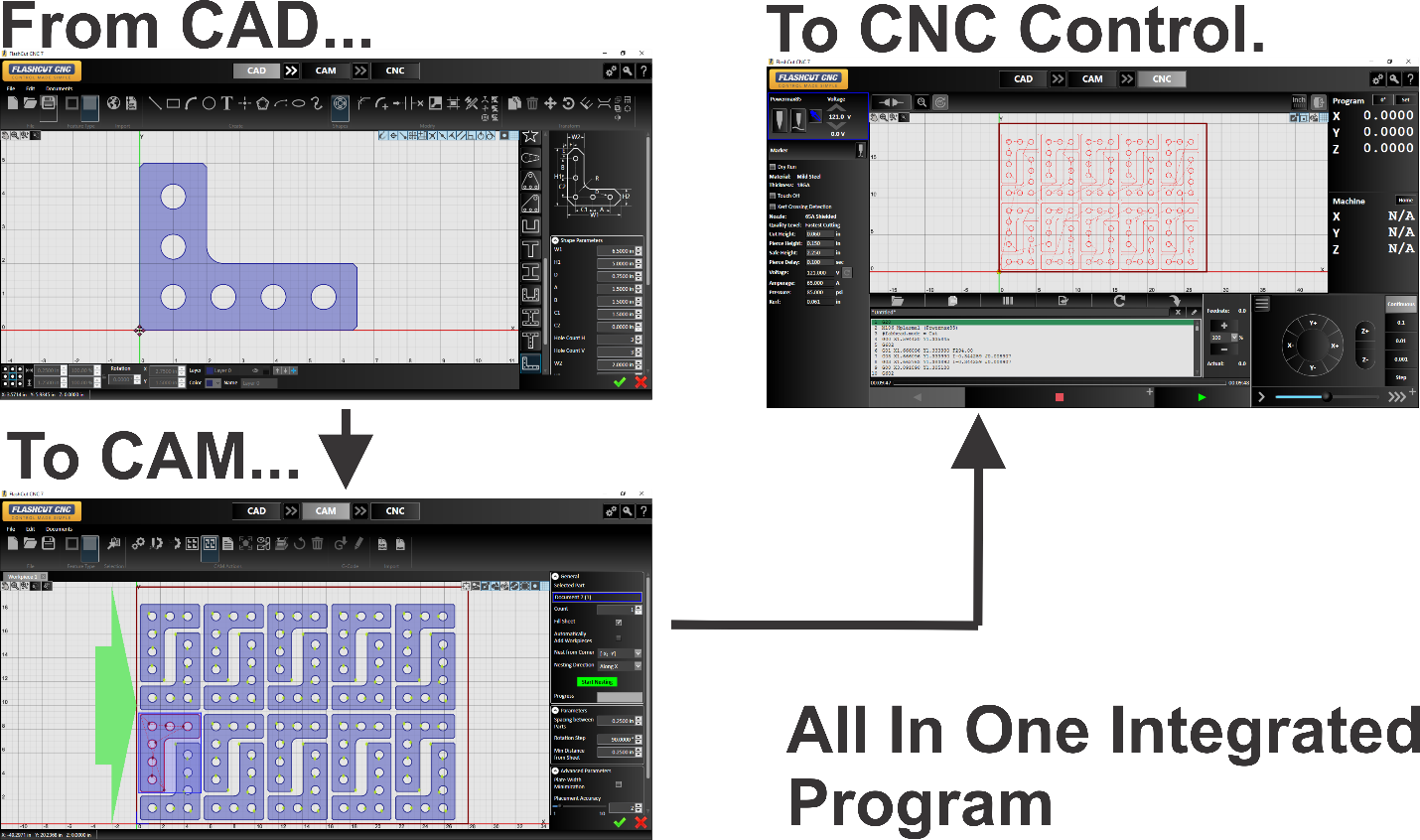 The TORCHMATE® products and name referenced herein and referenced in the video are products, trademarks or registered trademarks owned by Lincoln Global, Inc., and FlashCut CNC's use of the products and marks does not and should not imply any affiliation with, endorsement by, or authorization from Lincoln Global, Inc.