CNC Pipe Cutting Software
Drawing and cutting pipes has never been easier. FlashCut Pipe CAD/CAM/CNC lets you design a pipe parametrically, automatically create the toolpath and control your machine to make precision pipe parts, round, square or rectangular, day after day.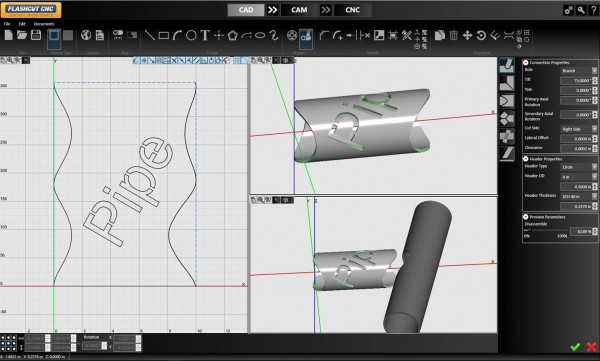 Advanced Features for our CNC Tube Cutting Software
We also have advanced features such as direct communication with a Hypertherm® plasma and laser pointer support that are available a-la-carte. The Features tab is a complete list of features. Call 847-940-9305 or e-mail sales@flashcutcnc.com today for a demo.
Base Product – Pipe Cutting Software
Part Number
Part Name
Description
Image
Integrated CAD/CAM/CNC program that allows you to easily design, create tool paths, nest a...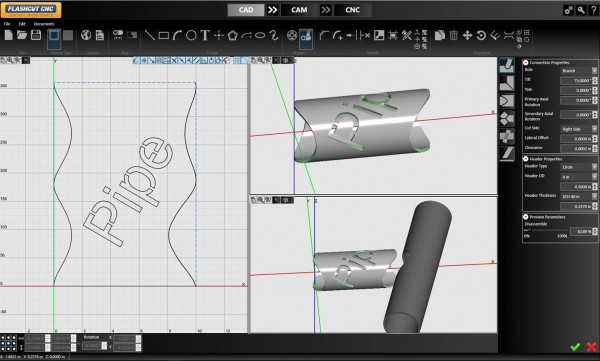 Additional Features – CNC Tube Cutting Software