Products
Simple, yet powerful integrated CAD/CAM software for CNC Machines
Go from Drawing to Toolpath to Cutting all in one Integrated CAD/CAM/CNC Software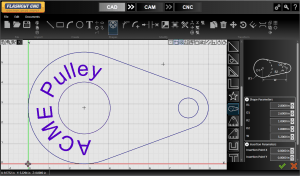 FlashCut CAD's intuitive user  interface makes it simple to draw and edit any 2D and 2.5D shape
Simple import of any 2D drawing
Convert any bitmap image or photo into a toolpath (outline or centerline)
Advanced Boolean operations like welding multiple shapes into one
Shape library allows you to instantly draw and customize common shapes
DXF export for sharing drawings with other CAD programs
Fix tool finds and corrects CAD mistakes instantly
Easily bridge internal cut outs such as the center of an "O"
Our intuitive CAM Software creates accurate toolpaths instantly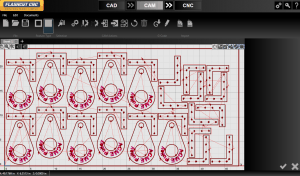 Automatic generation and simple manipulation of lead-ins and lead-outs
Automatic generation of fixture tabs
Automatic kerf compensation
Simple import of DXF or DWG files
Sheet management for multiple sheets per job
Advanced true shape nesting includes nesting of multiple CAD or DXF files and multi-sheet nesting
Corner looping strategies for reducing dross in corners
Editable plasma and oxyfuel charts for many models from Hypertherm® and Thermal Dynamics® and other popular models takes the guesswork out of important cutting parameters like feedrate, kerf, cut height and voltage
There are many varieties of FlashCut CAD/CAM to suit your unique needs, budget or application. The chart below outlines the differences between  our Standard and Pro versions of the software. It also includes a-la-carte features that can be added to either the Standard or Pro editions for an additional fee.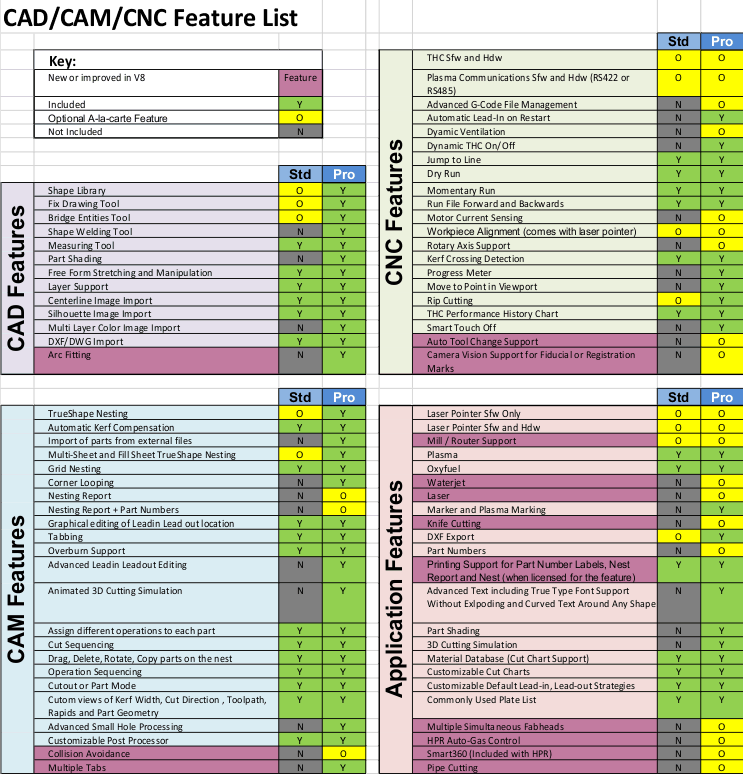 Standard CAD/CAM/CNC - Includes enough features to easily draw or import parts in CAD, make efficient tool paths in CAM and cut parts accurately in CNC
Pro CAD/CAM/CNC - Everything in the Standard version plus many other features for the professional such as shading and multi-layer management in CAD, True-Shape Nesting and advanced lead-in management in CAM, and auto lead-in on restart in CNC to name a few.
A-la-carte features - Special features for demanding applications such as Smart360 hole cutting technology and dynamic vent zones.  Also includes targeted features that are only included in application specific versions such as water jet, laser and HPR plasma.