BIKE TO WORK DAY FUNDRAISER FOR HIGHLAND PARK 4th OF JULY FUND
BIKE TO WORK DAY FUNDRAISER FOR HIGHLAND PARK 4th OF JULY FUND

FlashCut CNC is proud of our 14th annual Bike to Work Day which took place on Tuesday, Aug 16th 2022. This year all proceeds from the event go to Highland Park Community Foundation's 4th of July Response Fund. Our donation page is still open as it is never too late to support this great cause.  As many of you are aware, the horrific and senseless mass shooting during the 4th of July Parade happened right in our community. Seven lives were tragically taken from us and there are still many victims who suffer severe trauma both physically and mentally whose lives will never be the same.  To help those directly impacted by the mass shooting in Highland Park, the Highland Park Community Foundation has established a July 4th Highland Park Shooting Response Fund. All contributions to the Response Fund will go directly to victims and survivors of the shooting event or the organizations that support them. Nothing will erase the tragedy, but I believe our FlashCut community can help with the healing. The FlashCut team has always been a proud supporter of the Deerfield/Highland Park community and we will do what we can to help our community further.
100% of all donations will go to the Highland Park July 4th Response Fund which is a 501C3 Organization.  Note that FlashCut will 100% match any donation made by a FlashCut employee.  There are two simple steps to participate in our fundraising event:
Please make your donation here: HP Community Foundation 4th of July Donation Form.
When you fill out the donation page, make sure that on the Donation Form you fill in "FlashCut Bike Day" in the Additional Instructions under Other Important Information.

2. All riders and donators must also fill out and electronically submit the Donation Form.  Please make sure that you put the amount that you donated on this form so that we can properly track our fundraising progress.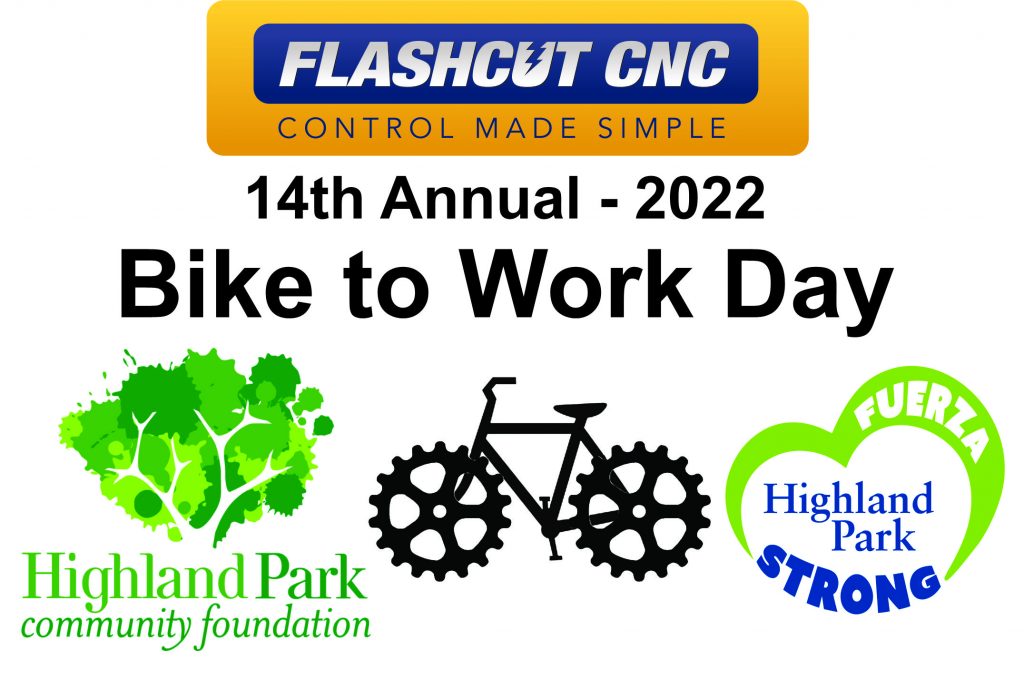 Schedule of the Day:
7:00AM HPCF Introduction at FlashCut CNC
7:10 AM Biking and Walking Begins
8:00-10:00AM Open House Breakfast at FlashCut CNC
We are hoping to have a very successful fundraising campaign and fun ride.  Please e-mail us or call our office at 847-940-9305 if you have any comments or questions about this great event.
Thanks for your support!